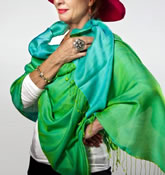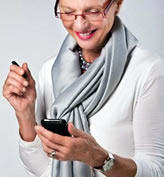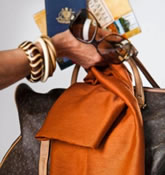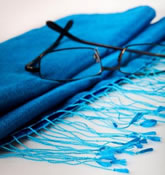 Pashmina Passion, the Australian expert in luxury Pashmina Shawls, Wraps & Scarves, Cashmere Shawls and Panama Hats.
Pashmina is the most luxurious of natural fibres. It is the finest, lightest, softest and warmest of all natural fibres, yet it can be worn all year round.
What are Pashmina Scarves and Shawls?
The word 'Pashmina' comes from the Persian word 'Pashm', meaning wool and Pashmina is the neck and underbelly wool of high altitude mountain goats.
These Pashmina goats are found only in the Himalayan region of Asia and live at altitudes of 14,000 ft and above. The high altitude, genetic makeup and mountain diet enable the goats to grow this uniquely soft, feather-light wool.The true Pashmina wool comes from the neck and underbelly of these goats.
Genuine Pashmina and Cashmere – Nepal
We stock genuine items from reputable sources and were the first importer to recognise the importance of the  Nepalese Government CHYANGRA PASHMINA HALLMARKguarantee. This is the only Guarantee you can feel safe with.
Our artisans are small family owned businesses, specialising in the creation of these superb handmade fabrics, using skills learnt over centuries.
Our Nepalese producers export to the most exclusive fashion houses of Italy and France. Every shawl and scarf we offer is genuine pure Pashmina, Cashmere, 100% Silk, or a blend of these luxurious fibres.
You will not find any synthetic fibres in our collection.
The Chyangra Hallmark Guarantee
To ensure superb quality, we offer you individually numbered Hallmark labels.  This system was introduced by the Nepalese Government in 2011 to ensure the continuing quality of this luxury product. There are very few manufacturers who qualify to use this Hallmark and Pashmina Passion works with the experienced producers.
Have a look at the fabulous selection of exciting colours available.
Experience the comfort and luxury of a genuine, light as air, soft as a feather Pashmina shawl. You will be so glad that you did.
Experience the Pashmina Difference
This natural luxurious fibre, being the lightest of all handcrafted fabrics is perfect for year round wear.
Our Pashmina scarves  and shawls are perfect for weekend wear, business days, cool days or evening glamour. Party or play time.  When you travel, make sure you take your Pashmina – light warm and protable. Those long plane flights are more comfortable snuggled in a warm and soft Pashminas Shawl.
Stylish ways to wear pashmina
If you are looking for stylish ways to wear your scarf, try these tips.
Pashmina shawls- a must have for any stylish person no matter what age.  Buy from our on-line shop now