SIMPLE SLIP KNOT
Be warm, be smart. Simple for everyday wear.
Fold shawl in half lengthwise
Fold in half again taking both ends in one hand and keeping loop in other hand
Drape around back of neck and thread two scarf ends through the loop.
Adjust to fit either snugly or wear more loosely.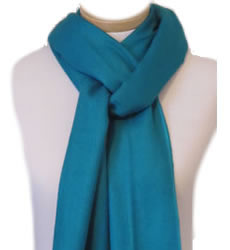 FLAT PLAIT
Ideal if you just have no time during the day to touch up or wish to wear your shawl with a collared jacket.
Fold shawl in half lengthwise
Holding both ends drape around front of neck, then bring one end back around the front and over loop
With second end bring around to the front and under loop, making a figure of eight or plait. This will stay in place day long.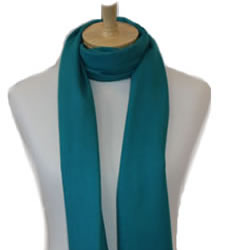 BOLD STATEMENT
Ideal to make a statement for your garment.
Fold shawl in half lengthwise then drape around front of neck over shoulder.
Bring two ends back over to the front and let hand, as per photo.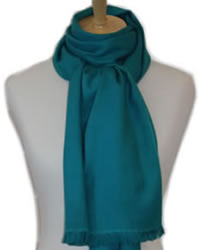 CRAVAT
Very stylish and can be worn for leisure or work.
Fold shawl in half lengthwise, take both ends and drape around front of neck.
Bring back both ends to front and tie as pictured.
The ends are then shorter and out of the way.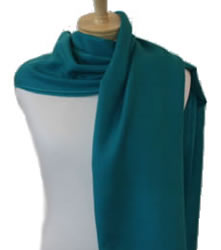 WEEKEND CASUAL
Fold shawl in half lengthwise, making a narrower garment.
Drape around front of neck and over shoulders.
Bring one end back to the front as pictured.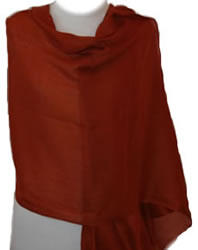 TRAVEL COMFORT
For those long flights or just when you are sitting still for long periods.
Simply drape whole shawl as pictured. Very light and warm.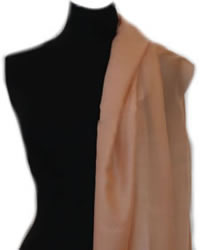 EVENING GLAMOUR
For evening glamour and making a statement, just gather your shawl and drape over one shoulder as pictured.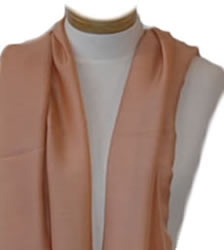 RELAXED – READY TO GO
For evening or relaxing – gentle drape as pictured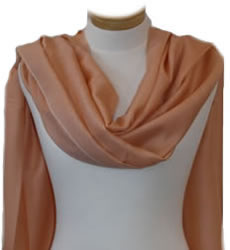 COWL DRAPE
For evening or if you wish to wear your pashmina, but just have it ready for other styles. Very easy to wear all day long.